Remi Bonnet set a new record on the DoubleKM, Christel Dewalle replicates her performance !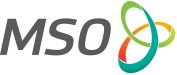 ---
---
Edit : David Epiney
---
The KM de Chando 2017 was a total success!
CONGRATS and THANK'S to all participants of the race!
THANK'S to our sponsors:
who allow the event to exist.
THANK'S to our many partners who support us.
THANK'S to all the volunteers who have worked for a wonderful success both in terms of organization and development of the day!
.. and thank's to the weather that has been added to the good mood of the party ;)
---
RESULTS 2016:

---
You participated in the event? You like mountain races? Thank you for supporting us on the Race calendar by voting for us.
---
Photos : Mathieu Alban
---
---